Now offering dump truck hauling powered by

🚨ACE TRUCKING INC.🚨

Dump trucks that can haul our heavier loads up to 12-24 tons of debris, concrete, and more.
Call for FREE estimates, bids, and quotes 361-563-6465.
Dump Truck Tandem
up to 12-14 tons max
Call for pricing at 361-563-6465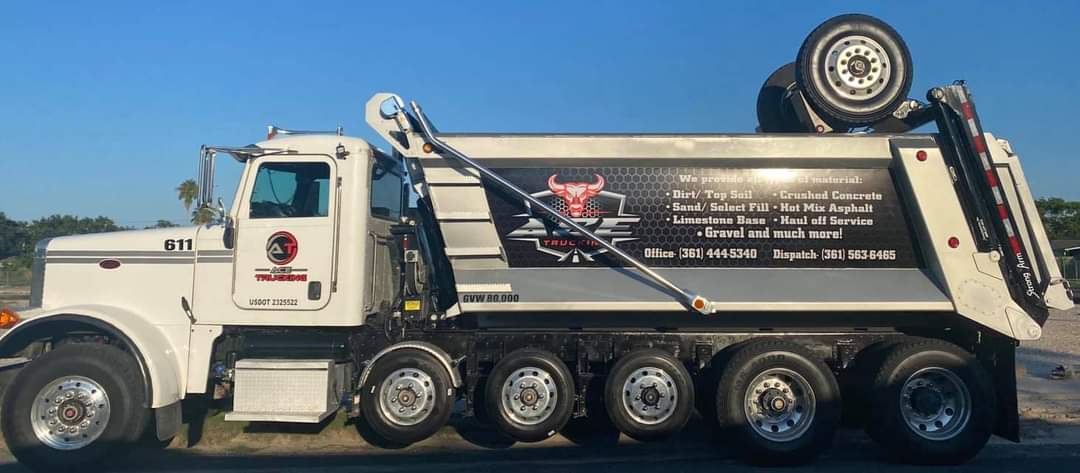 Super Dump Truck
up to 24 tons.
Call for pricing at 361-563-6465